Photographer USBs Sticks for Weddings, Births and Other Special Occasions
Make those photographic memories even more special with our beautiful range of USB sticks, packaging and photography bundles — great to enhance a professional photographers offering, providing unique and personalised wedding USB sticks as well as for births and other special occasions. In today's digital age, photographs stored on USB sticks provide a great sharing opportunity amongst family and friends and continue to grow increasingly popular. For those however looking for a more traditional style product; we also offer a range of packaging and bundle options with space for prints to be added,ensuring a balance between the conventional and the modern. All of our USB products are engraved or printed and feature integrated 3.0 chipsets — ten times faster than 2.0 and great when managing large volumes of photographs and other media.
Our Photography Selection
It is important to us at USB2U to include a range of styles in our photographic offering, so that our USB sticks and bundles match the theme of your customer's weddings, christenings and other celebratory events. Our most popular sticks by far are our wooden USBs, available in both a light and dark natural finish or as pastel painted USB sticks — a lovely option for summer weddings. We have not forgotten to include some of our USB classics, such as the Twister in a wooden version and for more secure memory keepsakes, we have our encrypted slim Kingston USBs that are available in a sophisticated, velvet drawstring bag. If you want to take themed to another level, our heart-shaped USBs are ideal for weddings, anniversaries or other romantic occasions. Our elegant cork bottle USB, can be engraved or printed on both the cork stopper and glass bottle, with the option of putting in another memento inside.
Help, Tips & Advice
USB Formatting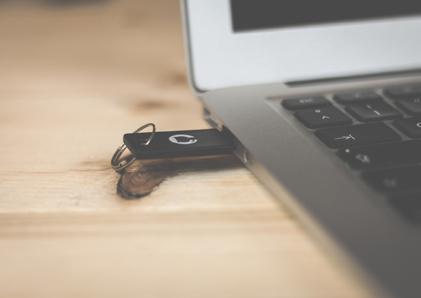 When it comes to professional photographers, picking a suitable file system format for your USB flash drive is very important, especially when you're often required to store large multimedia files on a regular basis.