USB2U Are Proud To Support Sands, The Stillbirth And Neonatal Death Charity
We are immensely proud to announce that we have decided to partner with Sands, an organisation dedicated to supporting families affected by baby loss. This is really important to us because a few of us have been touched by baby loss one way or another. In particular, our beloved staff member Tristan. Tristan's son sadly passed away at 38 weeks, so it's really important that we show support by raising awareness through our small team for this fantastic cause.
Tristan has previously taken part in football matches, 24hr gameathons and he is also looking into a charity boxing match and so much more. We will also be taking part as a wider team in charity bake sales, walks and other accessible tasks that everyone can take part in.
We have already started by actively taking part in Baby Loss Awareness Week 2023, where our staff took part in the Wear it Pink and Blue Day, raising funds for Sands. We also engaged with the Sands hashtags, and used the given assets in our social media posts.
Below are some pictures we took during Baby Loss Awareness Week 2023. 
The statement below was beautifully written by Tristan
"SAND's, the Stillbirth and Neonatal Deaths charity, has, and will always have, a special place in my heart.
On the 3rd of August 2003, my son Tyler, our first child was stillborn at 38 weeks following an emergency caesarean operation. SANDS was brilliant in supporting us both during an extremely difficult time. We had been so excited when my wife Mel found out she was expecting our first child. We wanted to know the sex and when we found out we were expecting a little boy we knew we had a name in mind, Tyler, Tyler Heard. Knowing I was to have a son, my excitement levels had increased tenfold as I hadn't had a father figure, and I had dreamt of all the things a father and son could do together which I never got to do myself.
Over the years I have always supported SANDS in different ways and was fortunate enough to be part of the country's first ever Sands United football team. A team set up for bereaved fathers, playing for the names of their lost angels. We won a Pride of Brittan Award, and proud of the fact there are now over 20 Sands United teams across the country, something I am extremely proud to have been part of.
So for USB2U to consider becoming a commercial partner / SANDS Champion fills me with immense pride, helping to spread awareness and fundraising opportunities which I am looking forward to planning and taking part in….keep your eyes peeled…"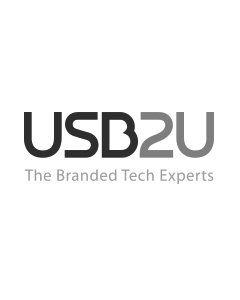 Back